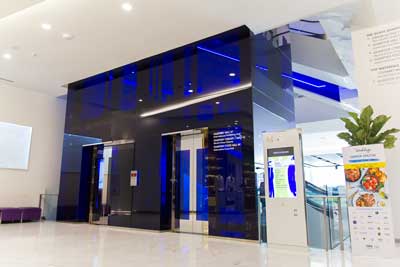 The Hitachi Inverter elevator:
Vertical transportation for the next generation.
Hitachi's interface concept, which aims to make high technology user-friendly, has now been applied to the development of the Hitachi inverter elevator. By combining state-of-the-art electronics and ultra-precision manufacturing technology, comfort, safety, noise reduction and energy conservation are achieved. Creating a new world in elevator transport, Hitachi's inverter technology brings 21st century comfort and quality to your offices and hotels.